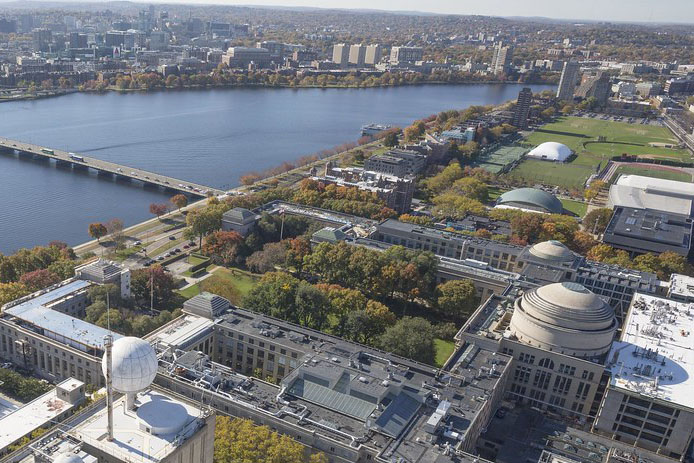 The commitments and progress detailed on this site have three principal origins: the 2015 recommendations of the Black Students' Union and Black Graduate Student Association, the recommendations of the NASEM working groups on gender and sexual harassment and the commitments President Reif made in a letter to the community regarding efforts to address systemic racism at MIT in July 2020. Details of activity and progress related to each of these efforts are spelled out on the site.
Also, in September 2022, the Institute released the MIT Strategic Action Plan for Belonging, Achievement, and Composition, a framework to support local and Institute-wide efforts to advance practices, systems and behaviors that promote equity, value differences and establish conditions so that all members of our community can thrive.
MIT's commitment to community and equity extends far beyond these efforts, of course, with many longstanding and meaningful activities spanning schools, departments, labs and centers. And central offices and programs—from the Women's League to the Office of Minority Education and the Interphase EDGE Program to the Office of Multicultural Programs to Disability and Access Services to the MLK Visiting Professors and Scholars Program—have, for decades, helped make our community more welcoming and inclusive for all.
Along with the commitments and activities spelled out on this site's pages, below are some key highlights of related work at MIT. If you have a creative idea for something new, funding may be available.
Staffing
Research and publication
Led by Professor Craig Wilder, the groundbreaking class "MIT and Slavery," has been offered by the History Section since 2017-18. This undergraduate research project continues to uncover and publish details of MIT's historical connections with the institution of slavery.

With support from the Office of the Provost and the ICEO, in spring 2021 Professor Wilder led a new subject, "The Indigenous History of MIT," to research and document MIT's Native history. With support from the central administration, the History Section continues to offer the subject.
Community resources
Human Resources offers MyLife Services, a free 24/7 counseling, consultation and work-life referral service for all MIT employees.
Since 2015, MindHandHeart has brought together a coalition of students, faculty and staff with fresh insights, new ideas and diverse perspectives to work collaboratively and strategically to strengthen the MIT community. The MindHandHeart Innovation Fund provides funding and mentorship to seed initiatives that advance novel approaches to well-being.
The MindHandHeart Department Support Program links data with action aimed at improving the climate in academic departments and associated research units.
Since 2018, MIT has granted up to 20 days of paid parental leave to eligible new parents, including birth mothers, spouses, domestic partners and parents through surrogacy, adoption or foster placement.
Seven employee resource groups help employees connect around common interests, common bonds or similar backgrounds.
The Office of the Provost offers a Faculty Concierge Portal, with information about academic and work-life resources to guide faculty through their MIT careers.
In 2016, MIT realigned key student support services to create the CARE Team, a critical safety net for students experiencing crisis.
The ARM Coalition helps students experiencing financial hardship find the resources they need. And the Division of Student Life works tirelessly to eradicate food insecurity from our campus.
Student recruitment and admissions
In AY23, MIT's commitment to undergraduate financial aid grew to $161.8 million. When measured in real dollars, the average cost of an MIT education for those who receive financial aid has been reduced by 26% over the past two decades.
MIT runs a comprehensive recruitment program—including a multicultural recruitment team—to attract and enroll a talented and diverse student body. The program takes many forms, including targeted outreach efforts like the Weekend Immersion in Science and Engineering (WISE), Ebony Affair, Sin LiMITe and MIT Introduction to Technology, Engineering, and Science (MITES), and partnerships with internal offices and external organizations like QuestBridge.
Through programs like MSRP General and GradCatalyst, the Office of Graduate Education is leading a number of efforts to help with recruitment of students from underrepresented groups. And it offers a fee waiver policy to remove potential financial barriers for applicants who may not otherwise consider MIT.
Data
An interactive diversity dashboard presents demographic data about MIT's students, postdocs, faculty and staff.
The registrar publishes reports on undergraduate and graduate minority enrollment (MIT certificate required).
Institutional Research publishes survey results in a way that allows a user to compare responses by gender and in terms of racial or ethnic underrepresentation.
The provost reports to the faculty each spring on the recruitment and retention of faculty and graduate students from underrepresented groups.